So, you have decided to give online dating a try, or you already have a profile, and your matches are not responding.  Online dating is an excellent option for people looking to find a fun date or a life partner. You might ask, so how do I put across the fact that I'm a friendly, rational, and flexible person?
Fear not if you find yourself stuck for inspiration, and you find yourself clueless on where to start. Here are profile writing tips to optimize the likelihood of interest from potential matches and help you get noticed.
MORE:
Online Dating vs Traditional Dating
Nailing a Winning Bio
The two main jobs your profile should do are to grab attention and keep it. Your profile is just like a TV commercial. You want to intrigue, inform and leave your potential match wishing to know more. How do you achieve this? Look at the example below.

Solid Jake
I love life and living life! You are dealing with the ultimate gentleman. No matter the situation, at the end of the day, I will put a smile on your face and make you wonder "How come I have never met such a guy before?"

I love the outdoors, listening to jazz music, I've got hobbies that make me money, love attending cultural events, and socializing with quality people. I love staying active, fit, and healthy. Family and friends are important to me. Women who are 'Drop Dead Gorgeous" on the outside and "Drop Dead Garbage" on the inside are a no for me.

I am originally from Chicago, though live in NY now. I have lived in a few different countries as well. Want to know more about me, well, that can't happen unless you contact me. You still haven't messaged me; well Let's GO! (Smile). I promise to respond to your messages quickly. XOXO.

P.S. I know I didn't reveal much about myself, but that is on purpose. Instead let's talk, chat and engage in a conversation instead of reading a long page in this section. Wouldn't you like to meet such a person?
Choose a Catchy Yet Straightforward Screen Name
The last thing you want is anything boring. You want a name that rises above the hordes while still demonstrating the true you. Go for a name using humorous, silly and goofy puns.
Avoid sexual preferences. Also, resist the urge of using a number to the back end of your handle as it comes off dull and lacks creativity for example "Lucy 1".
For safety reasons, do not use your full names on your dating profile.
Write a Headline that Acts As a Hook
The 100 character box at the top of your profile is the first impression people get of you. Make it count. You might open up with a line from your favorite movie or a book that you read that was meaningful to you.
Do not cover everything about you in this initial area. There will be plenty of space to elaborate all that later. Research has shown if 70% is about you and 30% describing your ideal partner then that ratio hits maximum attraction sweet spot.
Tell a Story
Avoid listing everything out. The idea here is to show your personality. The more details you provide about who you are, the better. Do not compare yourself to others.
If you enjoy traveling, you could try describing how the experience was like and the new sensation you felt.
Ending with a memorable final line makes you sound intriguing. You can tie your bio statements by being creative and show the photos to present a story in multiple parts.
Be Honest and Open
It is vital to let the people know what your intentions are. Your profile should be a realistic portrayal of your personality. Are you looking for a long-term relationship or a quick hook up? Don't be afraid to mention it.
Include information about your age and occupation as this gives the potential matches a better idea as to whether you are compatible or not. It saves both you and your possible matches' precious time to get it out right away then later on.
You should write down if you have deal breakers like children, smoking or drinking. You do not want to end up surprised or disappointed later on.
Check and Polish Your Profile
Once done with your initial draft, save it and leave the page. Come back after a day with fresh eyes and focus on grammar and spelling mistakes. You might think it's not essential to check on these mistakes, but most people will skip a profile poorly put together. Your profile should be dressed as neatly as possible as it is your shop window.
Choose Effective Profile Pictures
The simple truth is that nothing you write matters without the right photos. If you don't have the perfect profile picture, even the most celebrated authors of all times can't help you.
You need to have a photo gallery that makes you look flattering in every photo you post. You can combine your interests and personality traits to have a powerful photo gallery.
Smile
When you smile in your photos, it makes you look accessible and expresses your happiness to others. 96% of people respond well to a big smile while showing teeth as opposed to a sexy closed-mouth smirk as polls have shown. That, however, does not necessarily mean that all your photos should only include smiley images as this might seem odd.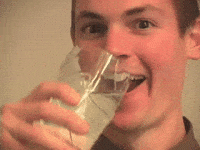 Look into the Camera
Did you know that eye contact establishes trust and makes you appear friendly? Try posting photos where you are giving your attention to the camera and gazing straight ahead to the current profile reader. Try limiting your photos with sunglasses on to just one picture as you might come off as cold or closed off.
Look as natural as possible for the facial shots. That does not mean that if you are a woman and you like makeup, you should not to apply it. By all means, put some on but make sure to keep it light.
Your Primary Profile Pic Should Be About You
The last thing you want is to confuse your potential matches. Make sure you are the only person in your main profile. Post a photo that shows your best physical attributes. Use a picture that makes your face and body more visible.
Include a "Few" Action Shots
What do you love doing? If you love writing, you can attach your weblink for people to know what you're about. Throw in some pictures where you're surfing, rock climbing, playing basketball, dancing, etc. The people who have similar interests to you will get drawn quickly.
Things You Shouldn't Write on Your Online Dating Profile
Don't Include Familiar Faux Pas
Avoid sex in your profile, better yet leave it out. Saying something like "I want to make love on a beach with my soul mate" is a dumb mistake. It gives people a wrong impression about you and encourages people you probably have no interest to write to you.
Do not include words like "I am looking for my soul mate"; you will probably find it in almost every profile. The whole point is to make your profile unique and not look the same as everyone else.
Don't Brag
It is a turn off, period! Don't try bragging about how handsome or beautiful you are; people will think you are stuck up and move on.
MORE: Why Bragging Doesn't Work
Leave Nothing Blank
Fill in the blanks on your profile. You come across as lazier than mysterious when you tell people "I will tell you later."
End With a Hook
It is a way of asking a person to show you they are interested. For example "if romance and love appeal to you as they do to me, let me know." In short, you are asking them if they like what you like then they can let you know by writing back.
Conclusion
Writing a dating profile might seem like an intimidating task, but the truth is it's easier than you think. You need to put a little time and effort into it, after all, its love not brain surgery, so give it a go. You will be on your way to meeting the kind of people you are interested in.
If you have any more suggestions or comments, please leave them in the comment box below.
I help men evolve into a person they want to become by giving them a personalized roadmap to success.